I once wrote something for a magazine about twinning. It was years ago and a relatively new movement (that's what you spin things as when you're a fashion journalist and need to come up with a cover line pronto – 'oh it's a movement you see… like Normcore'.) Every editor loves a 'movement' and it's a proven way to get them off your back for at least half a day. You're welcome.
BFF's from Asia were coordinating their outfits and posting them all over the net. Fast forward a few years and it's a pretty prolific hashtag on Instagram (4,011,903 posts at last count) and now mainstream fashion terminology. You can even find the odd matchy matchy pieces in the high street shops. But when it comes to trying to sync an outfit for Hector and I, it's not like there's a surplus of son-and-mum, his-and-hers sets. That's why unisex brand Wolfcub is absolutely spot on for our summer wardrobe wants.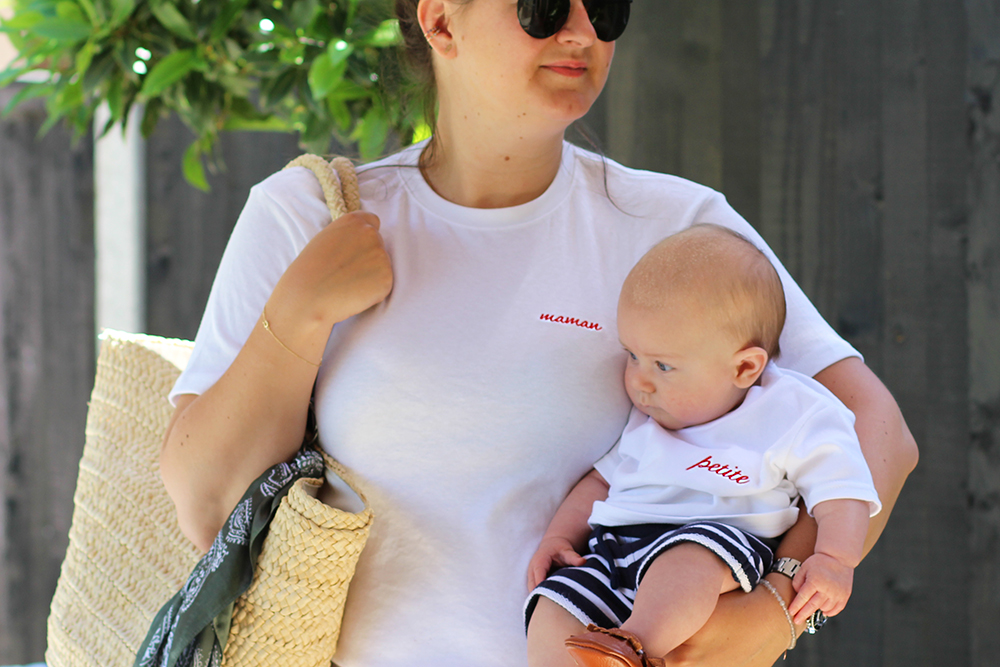 An indie childrenswear brand that's recently launched a line in mama-wear, Wolfcub is your go-to for cool prints, minimalistic cuts, easy basics and amped up cuteness. Leggings, grows, onesies, tees all designed by a British in-house team, based in Leicestershire and most importantly, designed by a mum who KNOWS. Think part Scandi stripped back, part bohemian rock and a big helping of French sass on the side.
Which leads me on nicely to their latest launch – the Maman t-shirt. Beautifully crisp white (or grey) cotton with punchy 'Maman' embroidery, in an achingly good boyfriend fit, this is the tee you'll live in all summer. Plus, there's a matchy matchy 'Petite' version for His Lordship. Off-the-scale adorable. And just the thing to make my breton shorts, straw bucket and mum bun feel next level French.
Shop It, Style It
So if you need us, we'll just be hanging over here by the Ficus tree, twinning in our tees, pretending we've been to the local boulangerie for freshly baked baguette.
P.S. Those tan leather moccasins he rather enjoys kicking off are available at Wolfcub too. Also in black and white.
Right this way for the dress keeping my summer wardrobe current (hint: it's striped and has bows)