ZOEtee's jacket


Oliver Goldsmith sunglasses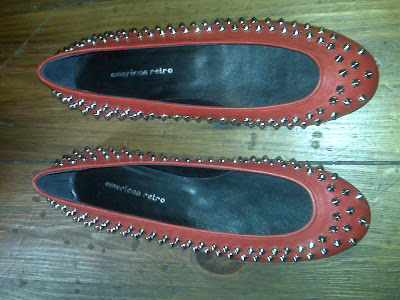 American Retro pumps


Diesel jeans instillation

PR Agency: Intelligent PR

My fave clients they look after: ZOEtee's, House of Cashmere, American Retro, My Lovely Jean, Oliver Goldsmith and Misticon

Key items/stories: there's a great ZOEtee's grey jersey jacket which will make a refreshing boyfriend blazer replacement. They've also designed a black mesh body that's very 80's and has potential to be a wear-again wardrobe styling piece. Very exciting news is that Gwyneth Paltrow has collaborated with them for her first foray into fashion. Her collection for ZOEtee's wasn't in the showroom but Intelligent PR will be holding a press preview for it later on in the summer. Apparently fashion ed's over in Paris have already expressed that they are keen to jump on the Eurostar to come and see it! Last news bite for you is that the PPQ pop-up store currently in London's Burlington Arcade will become a House of Cashmere pop-up shop this August.

Label: Diesel

Key items/stories: great grey knitted leggings featuring panels on the thighs and knees. A pair of black knickers with a high waist that's actually like a cummerband from a tuxedo. It'll poke out of the top of a pair of slouchy trouser just nicely. Very expensive looking marble wash printed silk. A quirky jeans and umbrella instillation!