If there's one time you can really indulge in some pretty (and practical) buys, it's definitely when you have a little baby bundle around. Whether it's baby gift ideas for your newborn, BFF's kids or mini people in the extended family, good quality kit that stands out from the norm really goes a long way to putting a smile on any tired mum's face. That's why I'm sharing my latest finds, the cute pieces that Hector and I love, from playtime to nursery, sleeping and wardrobe.
Baby Gift Ideas: Personalised With Love
My 1st Years is a treasure trove of great gift ideas, from snuggly bath robes to toy storage and clothing. The best bit? Each piece can be personalised with the lucky bubba's name, initials and sometimes birthdate. Hector has already accumulated an obscene amount of toys, so their fabric star storage tub is the answer to my tidying prayers.
Hector is also getting to the point where he needs his own little kit of goodies when we're out and about – teething ring, crackle book, comforter – and this vintage inspired backpack is perfect for ensuring they're all kept in one handy place. Plus – again, his name on there is so cute. The baby shoes are just the thing for weekend family visits and bath time is everyone's fave time of day, so personalising a snuggly one like this grey model is a great move.
Baby Gift Ideas: Play Mat Perfection
The lovely ladies behind Avery Row are really onto something good. Their hero product, the Go Everywhere Mat is possibly the nicest play mat around. In achingly cool prints, like this Moroccan inspired number, it's ideal for hooking onto the pram or throwing in the car at a moments notice when playdates and picnics call.
I've taken to using this at every baby meet, appointment, class and playdate, particularly during the summer when they get annoyed being stuck in the pram but carrying them gets you all hot and bothered. I even got it out in the waiting room at the doctor's once. Just add child and a couple of toys for maximum impact!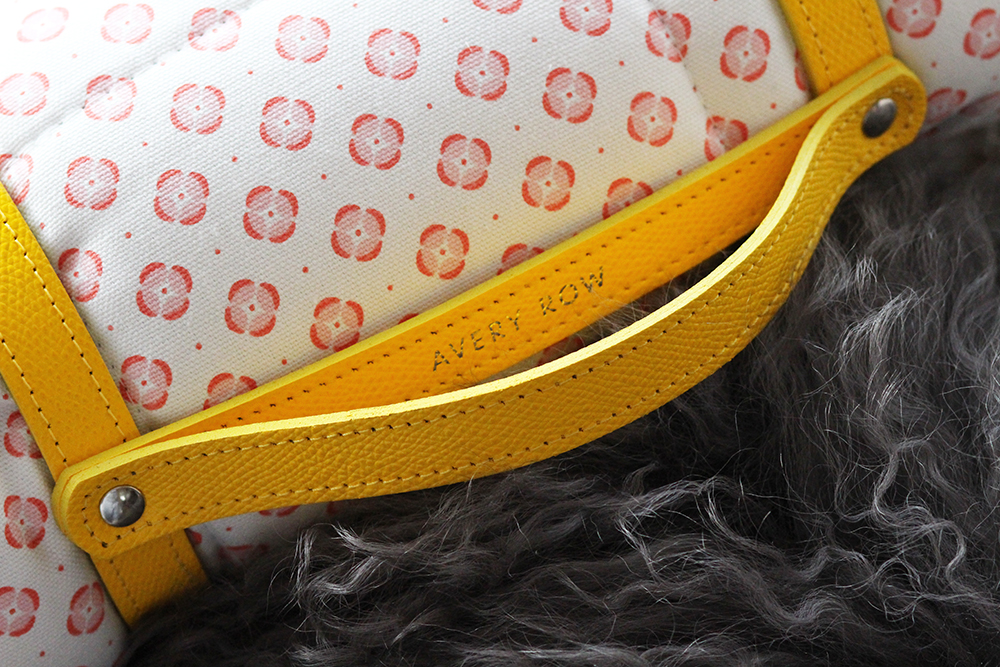 Baby Gift Ideas: Make Your Blanket Cellular
Mama Designs is the go-to for gorgeous cellular blankets. Why cellular? They are way more breathable than regular baby blankets, so are generally all-round safer. I found this good peace of mind in those early weeks when I was constantly checking on Hector and paranoid about his temperature. The soft cotton keeps babies cool in the summer and warm in the winter and the fact this one matches our bedroom colour scheme is just an added bonus really.
It's also well worth checking out Mama Designs washable breast pads. They're made from super soft bamboo and the comfiest I've tried by far. More discreet under tops than the regular disposable ones, and aside from being reusable and great for the environment, they feel so nice against the skin that it's hard to use anything else once you've worn them. I've actually now stopped breastfeeding and switched to bottle, just in time for the madness that is weaning, so have washed and stored mine away for the next baby. They're probably the piece of baby kit that surprised me the most because I hated the idea of using washable breast pads at first, my mind was changed the instant I tried these. They just feel way more natural, clean and above all, breathable, than the manmade fibres of the throwaway ones.