It wouldn't be summer without tennis at Wimbledon and all its quintessential British charm. Pimms, strawberries and cream, picnics, sun hats and Wimbledon whites – you just can't beat it.
This year I joined Nike to celebrate their Wimbledon Tennis Classic Ultra trainer, stocked at Liberty. Starting the day well with a champagne brunch and some ping pong in the garden of Nike's official Wimbledon hangout, as you do, we then set off for the London tennis tournament.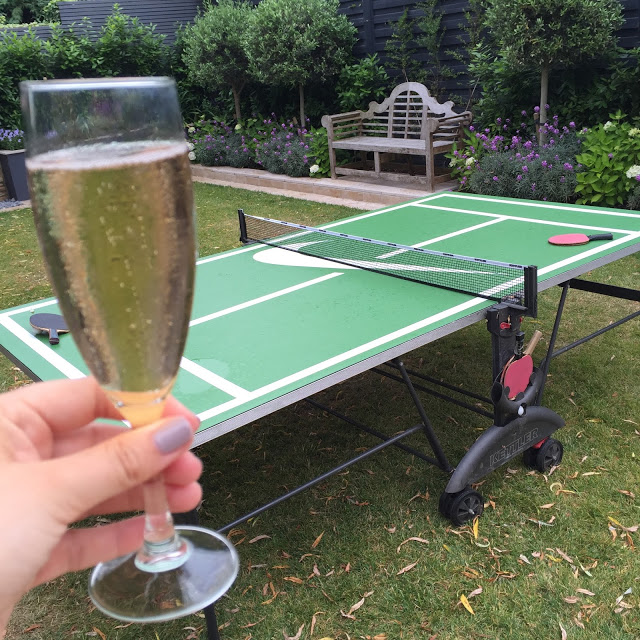 Yummy. Half a baked avocado with an egg in the middle and crispy bacon crumble to top. I'm going to try my hand at this one at home.
For Wimbledon, it's got to be a sundress and this happy yellow bright is the perfect court side colour. A real find in the Banana Republic sale, snap it up in the sale now for just £59.99.