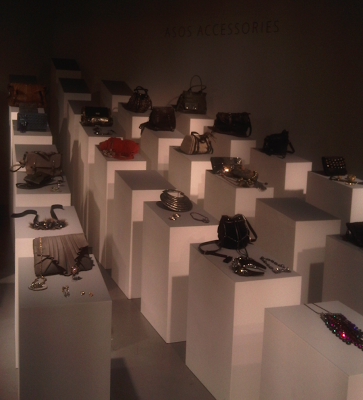 Snaps from Asos.com's press day yesterday. The accessories (shoes, bags and jewellery) really stood out and in my opinion, were stronger than some of the clothes on offer. Here's just a peek of what will be available to buy at Asos.com this autumn.
Clothing-wise there is an amazing new line launching called Asos White. This will sit alongside Asos Black, the limited edition, dressy party line, as a new day wear equivalent so think the same directional styles as Asos Black but in wearable, layer-up cuts. Each piece is perfect for day with your trusty jeans, leggings or whatever but unfortunately for you guys, Fashion Editor has no picks to show you as yet (saving that for a story later on in the year!)
Asos White – launching this Autumn, remember it!