The Lisbon dedicated to Setubal


The Manhattan dedicated to Montauk


The Milan dedicated to Forte dei Marmi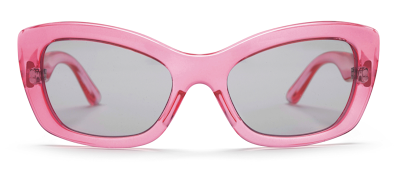 The Los Angeles dedicated to Santa Monica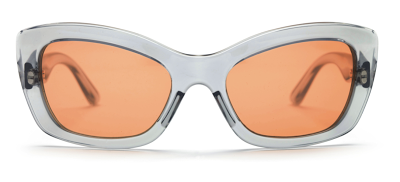 The London dedicated to Cornwall

The Paris dedicated to Biarritz, all £160 by Prada available from June
Although Fashion Editor returned from the South of France on Wednesday, she is well and truly still in holiday mode. Cue Prada's new Postcards sunglasses collection which reads like an itinerary of Miuccua Prada's travels.
Inspired by global fashion destinations and their sister 'postcard' holiday resort, each of the six tones capture everything about vacation eye wear – fun and fabulous!
Prada's even penned a poem to go with the launch. Great inspiration for any holiday postcards. Sure beats a rather lame 'Wish you were here!'
There was my Riviera love
peering at me over dark glasses.
a mixture of dreamy childishness
and insidious intent.
A brash coquette. Bold and shy.
She talked about this and that.
Only half listening, I watched….
We were at the seaside
Water the color of a cloudy bottle.
Maybe Forte dei Marmi or Montauk,
Biarritz or Setùbal.
Under the cliffs of Cornwall or
sprawled on the sands of the endless Pacific with Santa Monica….
A faded postcard is my sacred relic.
In lavender ink and her loopy hand:
Wish we were here.
Images: Prada