Merci, a unique concept store in Paris' 3rd arrondissement is a creative hub a little like London's Dover Street Market.
Set over three floors of an old converted wallpaper factory, there is only one Merci store but each year it 'pops up' in a different city, duplicating the Merci attitude in special worldwide projects. (Last year it was a collaboration with London's iconic department store Liberty, next stop is Japan.)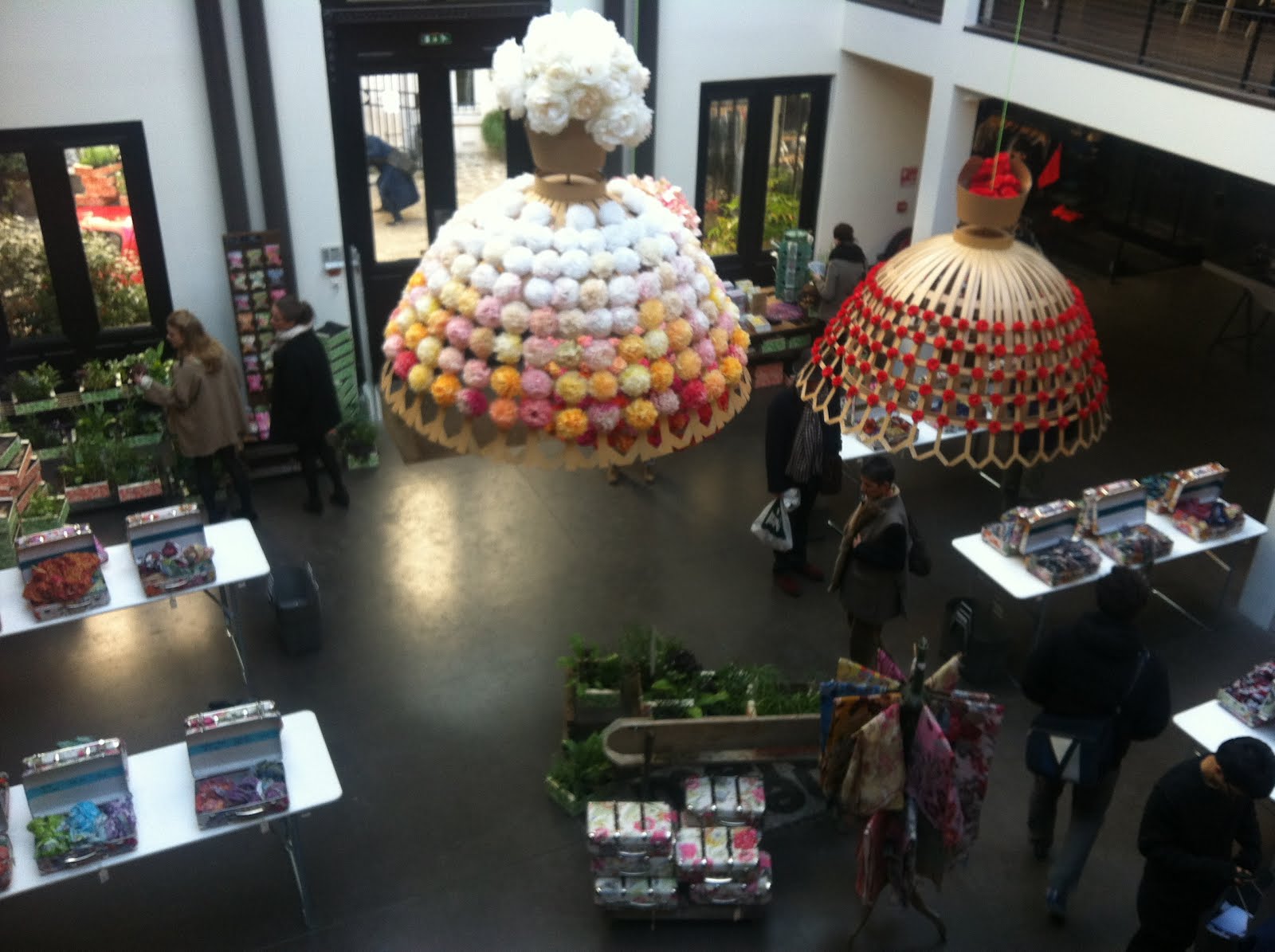 With different themes providing the ideas for each store transformation, right now it is flowers making Merci tick. How pretty are these floral lampshades? The scarf prints are exquisite and who would not want to own one of those mini-suitcases for stashing away jewellery, make up or knickknacks?
The Merci mantra is to offer products you would not usually find in the same place. Something beautiful next to something non descript, yet functional. Something from a very high end label next to something budget. A well established designer such as Isabel Marant placed on the same rail as a newcomer, with both designers receiving the same treatment and being displayed in exactly the same way in store.
It sounds obvious, yet such varied items are rarely found merchandised in the same departments or areas of a store in this way. It is different, and it works.
Like Dover Street Market, the in-store restaurant is popular too. The food is just stunning. At Le Cantine Merci everything is organic. Here we have prawns wrapped in the yummiest batter Fashion Editor has ever tasted, served with raw vegetable parcels and rice noodles. Delicious.
The brainchild of ex-Bonpoint owners Marie-France and Bernard Cohen, the pair are using all profits from Merci, after breaking even, to operate a co-op for young women in Madagascar. Being so intrigued by the weavings the young women and children make there, Merci offers the ability of workshops to help produce items that these women can then go onto sell in markets.
Inspiring story, inspiring creative space. Merci has the Fashion Editor thumbs up!
Want to read more? See Laura Bailey's take on Merci at her Vogue UK blog now.