The leaves are turning, you've already felt that bite in the air and it's (sadly) time to pack away the sandals and kaftans. Yep, the autumn switch has been flicked. Thankfully, a wave of new season trends has descended to distract us and whet our fashion appetites. Leading the way and definitely a favourite of mine has to be the new drama dressing.
Part Victoriana, part gothic, with a big dollop of romantic thrown in for good measure, the trick here is to zone in on those smart investment buys that'll easily bridge the shifting climate. Icy mornings and muggy afternoons can be tricky to navigate, so lightweight, layer-friendly pieces will really come into their own right now.
A hero lace dress is a pretty great place to start. Go for a long sleeved style with room for high collared tops and polos underneath. The soft empire line and midi hem of this Zara number is super flattering (and great for skimming my growing baby bump!) while the shorter, pin-flashing swing styles out there will instantly create a cool 60s feel.
Grab a leather jacket and tights when the morning frost arrives and you're set. Sticking to classic rich tones – black, grey, claret and green – will look smart and expensive. It's all about creating a regal feel of yesteryear. In the footwear department, a backless Gucci-inspired loafer is a savvy trans-seasonal pick, ditto winter-proof metallic and floral ankle boots.
Period Drama Dressing: Shop The Trend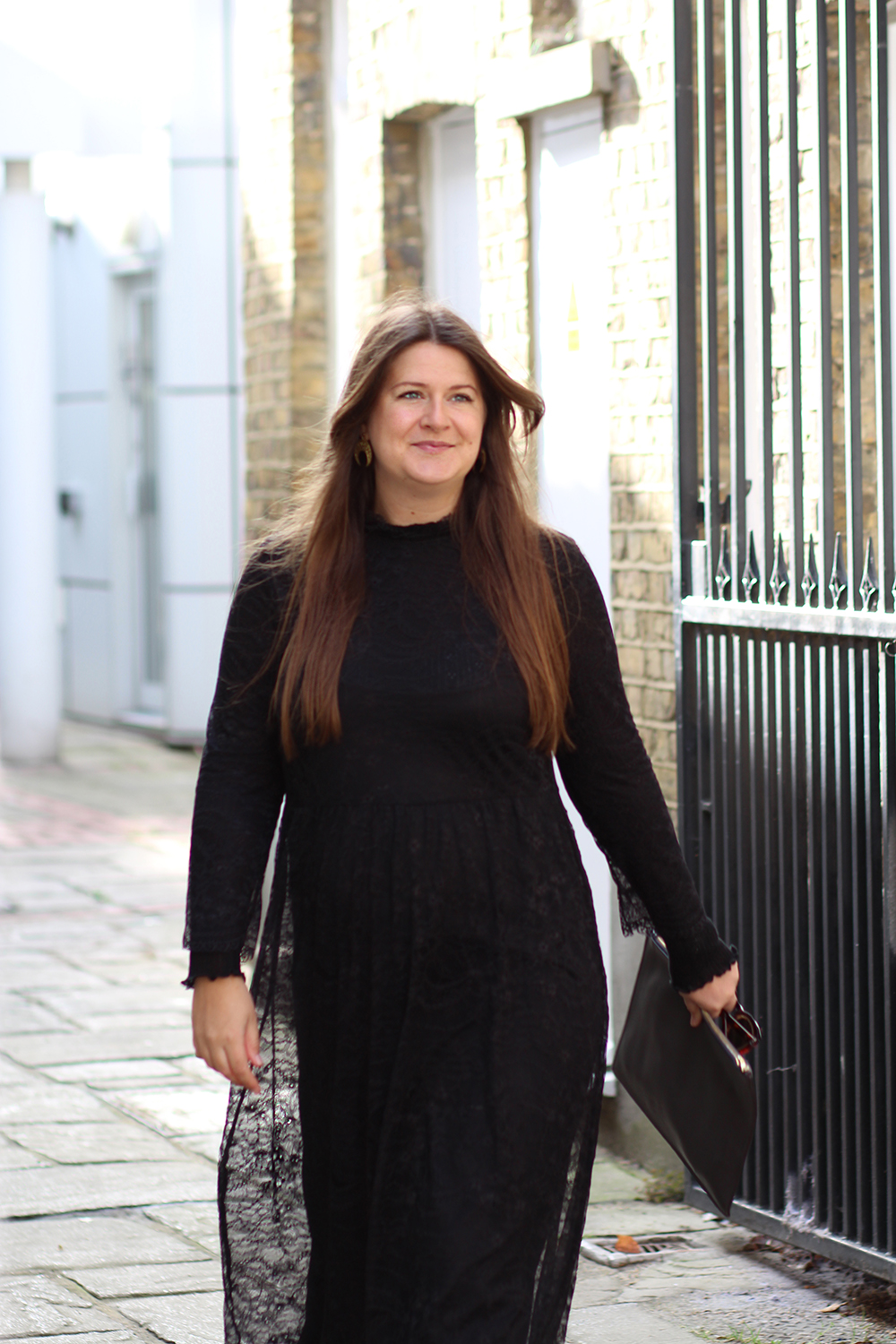 Looking for an even easier period drama win? Cue the dramatic ruffled blouse, as championed by designers Roksanda and Temperley, who sent fanciful frill-adorned collared and cuffed blouses down the autumn/winter 2016 runway.
A no brainer new partner for your trusty jeans and go-to midi skirts, plunging for bold, fizzy brights will keep things modern, while could-be-antique tapestry and embroidered finishes will lend a vintage spin. Velvet is great for evening, but don't rule it out for daytime too – trainers and a minimalist backpack will soon bring things down a notch.
Play around with leaving a few buttons open on the neckline (add in an on point choker) and fastening right to the top (try statement earrings instead.) Don't be scared to embrace this playful trend, just be sure to stick to one or two eye-catching pieces per outfit to avoid tipping into costume territory. Especially around Halloween time!
Right this way for more new season best buys with my Easy Autumn Dress edit.