Not that I've got any pull-out-all-the-stops Christmas party invites to wardrobe-cater for! Since having a baby my social life seems to rely on friends and family coming around to our house so that Hector can be asleep in his cot by 7pm. So this season it's all about pieces that are party-ready but also double as everyday items when blended with denim, t-shirts, knitwear, flat boots and winter coats. If I can wear it while hosting a mince pie and mulled wine shindig around the kitchen island with baby on my hip, it's made the cut. Ditto, if it passes as workwear.
Party Jackets: Go Signature, Go Stand Out
A signature trophy jacket will go a long way to ensuring your going glam wardrobe is functioning at optimum. Build your festive look around a hero embroidered, velvet or high shine piece that works equally well with denim, leather trousers and tailored bottoms.
With a lot of that cool pyjama charm, a smart shape and addition of a waist sculpting belt, this structured kimono crop really caught my eye. While you'll find plenty of velvet options out there too. Try Stradivarius for a biker cut and Mango for something more dressy. For added twinkle, look out for devore finishes, glimmering satins and sequin-topped designs.
Swipe my edit above.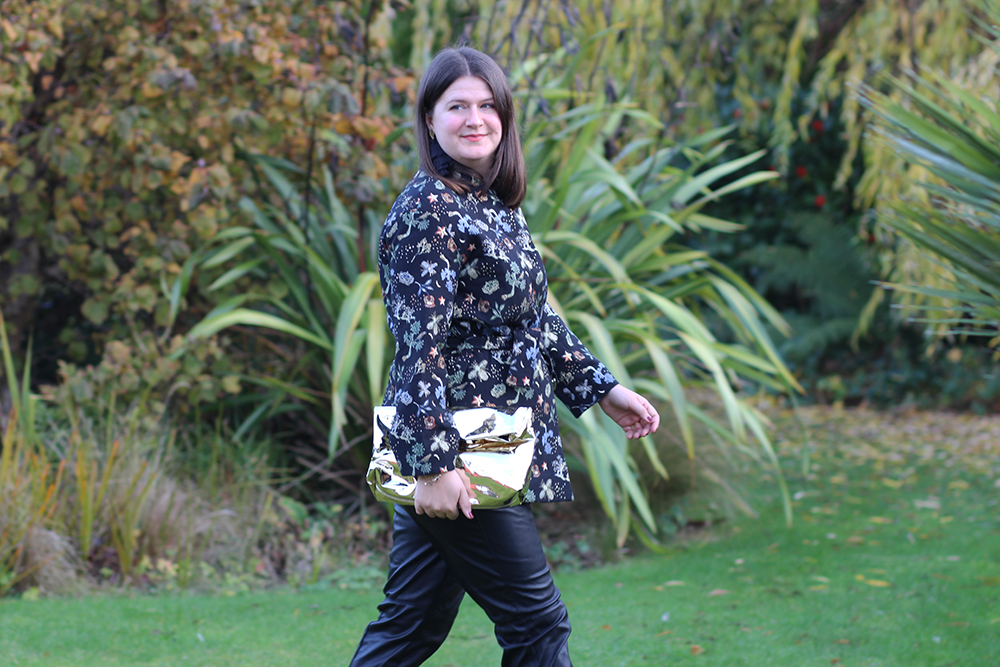 Party Earrings: Shake Your Tassels
If you've caved to the tassel earring trend and already have an impressive line up of super fringing in your jewellery box, then high five, you've secured an accessory hit that's not going away any time soon. Room for some more? Always! And this lovely lot will do just nicely. But if you've been admiring from afar, I'm here to hold your hand through the knock-em-dead earring craze.
It took me a little while before I felt really comfy wearing huge tassel earrings for everyday. I've figured out that it's all about what I pair them with. A graphic t-shirt or classic knit jumper balances out the punch and makes them feel totally ok to wear over coffee and eggs on breakfast dates. While for after dark, the addition of tough leather, fierce boots and bohemian retro tops and frocks will pull together a directional look. Dial down the make up and ramp up the sass (trust me, these are so fun to wear!)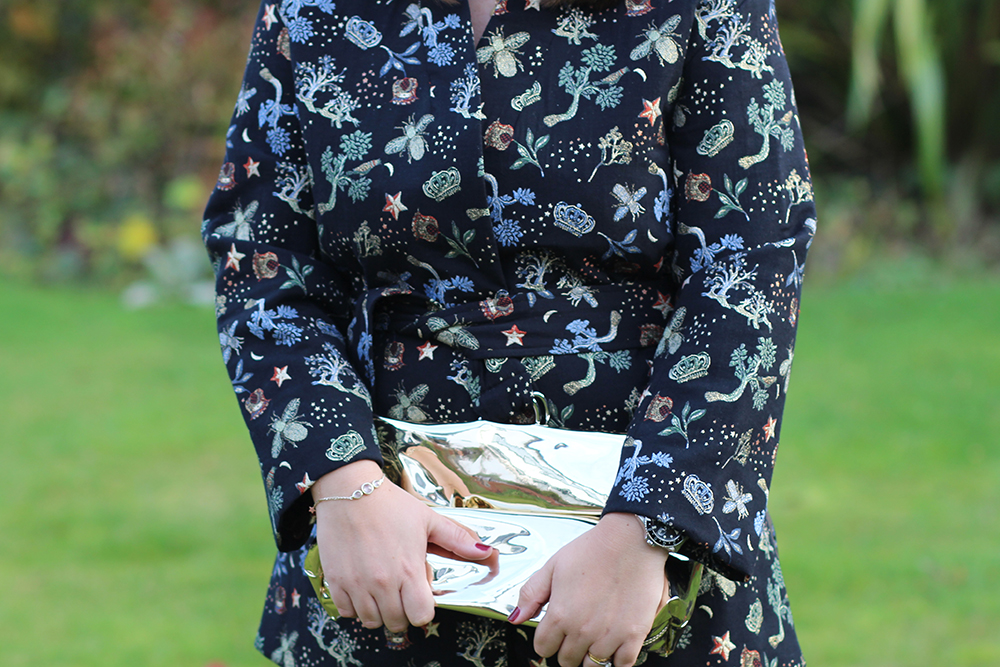 I had the chance to build my perfect pair with Accessorize recently at a press event, (imagine a pick 'n' mix style earring bar – I know!) and was drawn straight to the black tiered fringing with a gold top. Traditional, will go with everything, black is about the only colour tassel earring I don't already own!
There you have it. Two ways to nail party this December. Wear them together, wear them alone and definitely don't wait until the big day to show off either of these key end-of-year trends.
Swipe the edit above and head over to my Shop for the hero jacket and tassel earring best buys.
What party looks are getting you excited right now? I'm looking to expand my festive closet and would love to hear what you have been shopping and snapping up for the holidays. Let me know below, I love to hear from you guys.
If you haven't got your party shoes sorted yet, I've got just the thing, the alternative Christmas heel, right this way.